Do you feel unfulfilled in your work, ministry or even family roles?
Do you ever ask yourself, "What am I here for?"
Do you wonder if there is more to life than this?
Do you wish you could clearly know your life callings?
If you answered "Yes" to any of the above questions, the Strengths Workshop was built to help you.
Workshop Format
The Strengths Workshop is available in four formats with supporting tools and resources
Extensive academic and practical research indicates that those who know their strengths and focus their roles around their strengths enjoy a greater quality of life. Biblically speaking, this is the abundant life that Jesus came to give you. John 10:10.
The Strengths Workshop is biblically based using the world-renowned StrengthsFinder2.0 strengths discovery tool.  This tool is used by most of the largest companies, many leading universities, and many churches around the world.
The Strengths Workshop has two simple objectives. It is designed to:
Help you discover a formula to discover your God-given strengths and
Provide you with a process to help you prioritize your life roles and fulfill your life callings
The Strengths Workshop is available in four different formats with associated tools and resources. Check this out: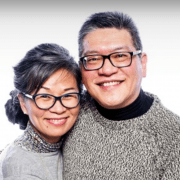 "We found this workshop most affirming and empowering: it affirms the gifts  entrusted to us, combined with the talents with which we are born; it empowers us to focus on what we are good at for God's glory with confidence….  After taking this workshop as a couple we have had deeper communication about how we could spur each other on as partner with God and strive to maximize our strengths in our daily activities."   Dr. and Mrs. Andrew Lau, Lead Pastors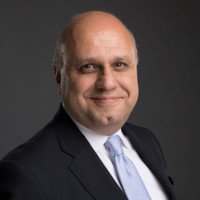 "During my 20 years in the corporate world, I attended many personal development workshops. The Strengths Workshop is among the very best if not the best I have taken. The Gallup Strength Finder material is world renowned.  The Integrity Plus team do an amazing job.  They are extremely relevant, engaging and effective.  I highly recommend this to anyone who is seeking to increase their effectiveness, focus on strengths and positively impact their organization."    Sam Saif, Business Executive, Intel Corp