The Golden years could be the best years of your life or they could be the most challenging. We know.  We are in our golden years. Out of our experience, and the experience of others we helped, we share the tools and resources God has given us. Our objective is to help you live your golden years to the fullest and when the inevitable time comes, you finish well. Then, you will hear His voice "well done good and faithful servant" 
Why should you attend this seminar?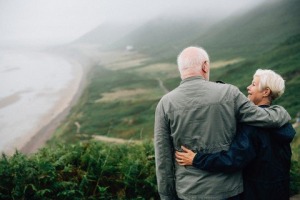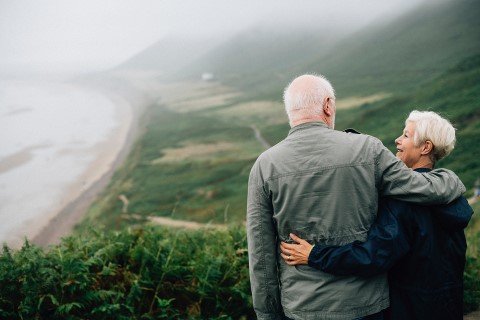 For your golden years, this two-part seminar will help you live life to the fullest and finish well.
Part One: after you're gone,the goal is to help you finish well.  Through true-life stories, you will find questions to help you engage in family conversations preparing your loved ones for what you will leave behind.
Part Two: before you're goneyou are challenged to live your golden years to the fullest.  As long as you have life, you have a God-given purpose and God-given talents. With plans for your golden years you will stay engaged because God cares, your family cares, and Jesus cares.
What do you get?
In this seminar, you will get engaging interactive presentations, team discussions, and a time to have your personal questions answered. In addition, you will also get access to download the following two resources:
This small book gives you a collection of thoughts tips and questions for family and pastoral conversations. It is our FREE gift to you
This document gives you a fully populated template in Microsoft word format.  This is yours to edit and build your personal plan. Use it to document and communicate how you plan to live life to the fullest and finish well.
Click and download this template now. It is our FREE gift to you. 
"A comprehensive guide that enables us to ask important questions that tend to run away on us in the busyness of lives…  A path that returns us to the threshold of Our Father's home where we will hear those words, "Well done, good and faithful servant!" Father Dominic Barber, Pastor 
"Frankly, I could not stop reading this book. Talking to parents about future care plans is difficult and sensitive, and we all want to avoid it. This will lead you in a conversation of hope." Silvana Amantea, Pastoral Associate 
"As a physician and as a son who cares for aging parents … This book is a must-read not only for our patients and friends but for every pastor and leader."  Dr. Gordon Ko, M.D., Ph.D.
"Distilled wisdom and challenging truths come together in one place to help transform the reader in a very positive direction!"  Dr. Warwick Cooper, Pastor, and Counselor
This is one of the most comprehensive resources to help you plan for the inevitable. You owe it to yourself and your family to plan."  Ken B. Godevenos, President, Accord Resolutions Inc.